Speaker Bios
(alphabetical order)
Pina D'Intino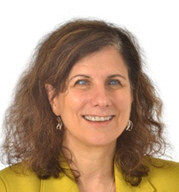 Giuseppina (Pina) D'Intino is an internationally recognized accessibility speaker, strategist and integration specialist and entrepreneur. For the last 18 years, Ms. D'Intino has helped businesses achieve inclusion through Diversity, Accessibility, and Leadership. As the Global Accessibility Practice Lead at Cognizant and an entrepreneur at heart, she provides strategic direction and oversees the development of an accessibility center of excellence that manages and remediates large volumes of content, trains the team and builds capacity for new business opportunities. Ms. D'Intino was the Founder and co-chair of the Canadian Financial Institute on Assistive Technologies (CFIAT); is a Board Member of the G3 ICT IAAP -International Association of Accessibility Professionals honorary member of Job Opportunity Information Network (JOIN), Honorary Chair of Financial Services for G3ict, and Advisor on a number of provincial regulatory bodies and federally initiated reviews and projects. She is a certified PMI member, and holds a Master's Degree in Design in Inclusive Design (MDes) from OCADU. Ms. D'Intino also received awards and recognition for her work in women leadership, received a QE2 medal from David C Onley for her work in advancing employment for persons with disabilities.
More information: Pina D'Intino
Linda M. Dardarian
Linda M. Dardarian is a shareholder at Goldstein, Borgen, Dardarian & Ho, a plaintiffs' public interest law firm based in Oakland, California, where she leads the firm's disability rights practice. A 1987 graduate of Berkeley Law (formerly the Boalt Hall School of Law), Linda has represented plaintiffs in numerous class actions over the past 30 years to enforce the rights of individuals with disabilities to full and equal access to public accommodations and governmental services, workers' rights to fair and equal employment opportunities, consumers' rights to clean air and water, and the rights of tenants to be free from abusive practices of landlords. She has also negotiated dozens of settlements through Structured Negotiation with some of the country's largest corporations to ensure that their technology, information, and services are accessible to individuals with disabilities. She has recently been named one of the top 500 Plaintiffs' Employment Lawyers in the U.S., and has been repeatedly recognized as a Northern California Super Lawyer and one of the Best Lawyers in America for Labor and Employment Litigation. In addition, Linda was named "California Lawyer of the Year" for Disability Rights in 2014. Linda is the Vice Chair of the Disability Rights Bar Association Board of Directors, the past Chair of the Disability Rights Advocates Board of Directors and received the World Institute on Disability's 2015 Disability Leadership Award.
More information: Linda Dardarian
Robert Dinerstein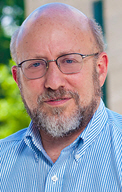 Robert D. Dinerstein is professor of law and director of the Disability Rights Law Clinic at American University, Washington College of Law (WCL), where he has taught since 1983. Prior to coming to WCL, he was an attorney for five years at the Department of Justice, Civil Rights Division, Special Litigation Section. Among other areas, he specializes in the rights of people with intellectual, developmental, and psychosocial disabilities; ADA/CRPD interpretation; supported decision making as an alternative to guardianship; and the intersection between disability and the criminal justice system. He has an A.B. degree from Cornell University and a J.D. degree from Yale Law School.
More information: Robert Dinerstein
Tim Elder

Tim Elder is a civil rights litigator. He is the Principal Attorney of the TRE Legal Practice, a civil rights law firm focusing on the rights of the blind and other disabled people to access employment, education, government programs, public accommodations, accessible technology and all other aspects of society. Working with a network of attorneys from across the United States, Tim has helped secure injunctions against testing entities for their failure to accommodate disabled students, negotiated groundbreaking settlements with publicly traded companies, tried employment discrimination cases before juries and argued before federal trial and appellate courts. Representative matters include a class action filed against Marriott International for its failure to make job-related software accessible to blind call center employees; a nation-wide class action filed against Uber for its failure to train and prevent its drivers from discriminating against passengers with service animals; settlements involving screen reader accommodations for college students; negotiations securing Braille instruction for blind K-12 students; and several federal lawsuits and structured negotiations involving inaccessible touchscreen technology, websites or mobile apps of public accommodations. Tim graduated magna cum laude from the University of California, Hastings College of the Law. During law school, he externed with the Hon. Marilyn Hall Patel of the U.S. District Court for the Northern District of California. Tim regularly presents on the topic of disability law. He has held leadership positions in the American Bar Association and the National Association of Blind Lawyers.
More information: Tim Elder
Anne Marie Estevez
More information: Anne Marie Estevez
Bio Coming Soon.
Lainey Feingold

Lainey Feingold is a disability rights lawyer focusing on digital access, an international speaker, and the author of Structured Negotiation, A Winning Alternative to Lawsuits. Lainey's book is packed with win-win stories of accessibility advocacy with some of the largest organizations in the U.S., all without lawsuits. In 2017 Lainey was named one of the 13 Legal Rebels by the ABA Journal, the national magazine of the American Bar Association. That year she was also named the individual recipient of the John W. Cooley Lawyer as Problem Solver award, given annually by the Dispute Resolution Section of the ABA. Lainey has twice been recognized with a California Lawyer Attorney of the Year (CLAY) award (2000 and 2014) for her digital accessibility and Structured Negotiation legal work.
More information: Lainey Feingold
Dan Goldstein

Dan Goldstein, formerly a founding partner of Brown, Goldstein & Levy, LLP retired from the practice of law at the end of 2017. For over 30 years he represented the National Federation of the Blind and many individual blind clients in disability rights matters, many of which involved equal access to technology, such as voting machines, online absentee ballots, ATMs, websites and educational and workplace software. In 2018, Dan was invited to present the opening keynote speech at the prestigious CSUN Assistive Technology Conference. When it won't interfere with fishing, he continues to work on projects, such as accessibility standards for companies and incorporating accessibility standards into accreditation standards for higher education.
More information: Dan Goldstein
Deepa Gorya

Deepa Goraya is a civil rights attorney who enforces the rights of people with disabilities in places of public accommodation, transportation, employment, education, and other areas, and who has focused in particular on improving the accessibility of web sites, mobile applications, and touch screen technology for the blind. Ms. Goraya, who is completely blind, routinely represents individuals with disabilities and disability rights organizations in federal and state court. Ms. Goraya was, until recently, Associate Counsel at the Washington Lawyers' Committee for Civil Rights and Urban Affairs. She worked on numerous cases challenging violations of the Americans With Disabilities Act (ADA), the Rehabilitation Act, and state and local disability statutes. Some of her cases included an action challenging Kohl's nationwide practice of having narrow isles that are not accessible to people with disabilities; an action challenging Sweetgreen's online ordering system that is inaccessible to blind customers; a lawsuit challenging Barbri's failure to make its bar review materials accessible to blind students; an action against Baltimore County for failure to accommodate, and then constructively discharging, a 30-year employee with a disability; and an action against taxicab companies in Washington, DC that refused to pick up customers with service animals. Ms. Goraya graduated from the University of Michigan Law School in 2012. During law school, she was an extern for the U.S. Department of Justice, Civil Rights Division, Disability Rights Section, where she worked to resolve complaints of accessibility, equal access, and employment discrimination on behalf of persons with disabilities. She also interned for Eve Hill at the Burton Blatt Institute's D.C. office, at the White House for the Special Assistant to the President on Disability Policy, at the Equal Employment Opportunity Commission for Commissioner Chai Feldblum, and with Disability Rights International.
Eve Hill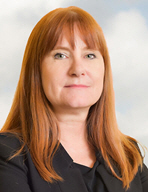 Eve Hill is one of the nation's leading disability rights attorneys. Eve is a partner at Brown, Goldstein & Levy, LLP and co-leader of Inclusivity, Strategic Consulting. From 2011 to 2017, Eve was Deputy Assistant Attorney General for Civil Rights at the U.S. Department of Justice, where she oversaw disability rights enforcement and policymaking.
More information: Eve Hill
Caroline Jackson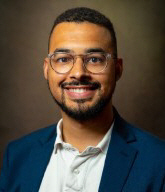 is a staff attorney with the National Association of the Deaf (NAD) and co-instructor of the Civil Rights of Persons with Disabilities Clinic at the University of Maryland Francis King Carey School of Law. At the NAD, Jackson focuses on civil rights litigation, filed on behalf of deaf and hard of hearing individuals, to enforce the Americans with Disabilities Act and the Rehabilitation Act. She has been involved in a number of lawsuits addressing digital accessibility. Some of her ongoing work includes the current lawsuits brought against Harvard University and the Massachusetts Institute of Technology regarding access to online videos. Jackson holds a B.A. magna cum laude in linguistics from Harvard University, an M.A. in education policy from the Stanford Graduate School of Education, a J.D. from Stanford Law School, and the National Interpreter Certification (NIC). Following law school, Jackson clerked for the Hon. R. Guy Cole, Jr., now-Chief Judge for the United States Court of Appeals for the Sixth Circuit.
More information: Caroline Jackson
Gretchen Jacobs
Bio Coming Soon.
Kristina Launey

Kristina Launey is in the Labor & Employment Department of Seyfarth Shaw LLP and Managing Partner of Seyfarth's Sacramento office. She is an efficient and effective litigator and counselor, specializing in employment and civil rights laws, who provides clients with options and helps them achieve results in light of their business realities. A leader of Seyfarth's ADA Title III Specialty Team, Kristina regularly advises and defends clients in litigation arising under Titles II and III of the Americans with Disabilities Act and related federal and state laws. She has defended disability access lawsuits ranging from the very complex and contentious to those resulting in relatively simple settlements, and is experienced in structured negotiations. Ms. Launey has counseled clients on issues ranging from physical accessibility, to compliance with service animal, reservations, effective communication, ticketing requirements of California law and the ADA 2010 Standards, to cutting-edge digital accessibility issues. She is co-editor of Seyfarth's www.adatitleiii.com blog, and frequently writes and speaks on accessibility issues.
More information: Kristina Launey
Dr. Chris M. Law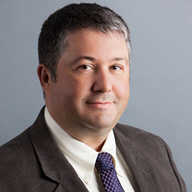 Dr. Chris M. Law is the president and owner of Accessibility Track. Chris's goal is to help lead developments in the field of organization-wide approaches to accessibility. Chris is the manager, lead author and community of practice chair for the National Federation of the Blind's Accessibility Switchboard information and guidance portal, which aims to provide starting point resources for diverse audiences on how to incorporate accessibility across an organization's activities. Chris is the convener and chair of the annual ICT Accessibility Testing Symposium, an event bringing peer-reviewed conference presentations to the East Coast.
More information: Chris Law
Dr. Jonathan Lazar
Dr. Jonathan Lazar is a professor in the Department of Computer and Information Sciences at Towson University and served as director of the Undergraduate Program in Information Systems from 2003-2017. He also founded the Universal Usability Laboratory at Towson University and served as director from 2003 to 2014. Dr. Lazar has authored or edited 12 books, including Research Methods in Human-Computer Interaction (2nd edition, co-authored with Heidi Feng and Harry Hochheiser), Ensuring Digital Accessibility Through Process and Policy (co-authored with Dan Goldstein and Anne Taylor), Disability, Human Rights, and Information Technology (co-edited with Michael Stein), Universal Usability: Designing Computer Interfaces for Diverse User Populations, and Web Usability: A User-Centered Design Approach. He has published over 140 refereed articles in journals, conference proceedings, and edited books, has been granted two US patents for accessible web-based security features, frequently serves as an adviser to government agencies and committees, and multiple US federal regulations cite his research. Dr. Lazar has been honored with the 2017 University System of Maryland Board of Regents Award for Excellence in Research, the 2016 ACM SIGCHI Social Impact Award, and the 2010 Dr. Jacob Bolotin Award from the National Federation of the Blind. After 18 years as a professor at Towson University, during the 2017-2018 academic year Dr. Lazar took a leave of absence from his professorship to complete an LLM degree at the University of Pennsylvania Law School, with a focus on disability rights law and accessibility.
More information: Jonathan Lazar
Jack McElaney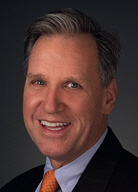 Jack McElaney is Microassist's vice president of sales and marketing responsible for accessibility consulting services. Jack is also the publisher of Accessibility in the News, a weekly curated newsletter that is widely read in the accessibility industry. Jack developed and manages an ongoing partnership with LexisNexis to write monthly accessibility articles for their Mealey's Litigation Report: Cyber Tech & E-Commerce. Jack has held several executive management roles at Thomson Reuters and at Sheshunoff Consulting & Solutions where he was the managing director of risk services and was responsible for compliance and audit products and services.
More information: Jack McElaney
Mike Paciello
Mike Paciello has been a pioneer and influential figure in the accessibility industry for more than two decades. He wrote the first book on web accessibility and usability (Web Accessibility for People with Disabilities), and has since achieved many notable milestones. Mike is co-chair of the United States Federal Access Board's Telecommunications and Electronic and Information Technology Advisory Committee (TEITAC), co-founder of the International Committee for Accessible Document Design (ICADD), and was recognized by President Bill Clinton for his contribution to the W3C Web Accessibility Initiative. Mike has been featured in numerous publications including the Washington Post, Boston Globe and New York Times. He was also invited by the United Nations to speak at the Global Initiative for Inclusive Information and Communication Technologies (G3ict).
More information: Mike Paciello
Karen Peltz Strauss

Karen Peltz Strauss is the Deputy Chief of the Consumer and Governmental Affairs Bureau at the Federal Communications Commission (FCC). As one of the country's premier disability rights attorneys for more than three decades, Strauss has led nationwide efforts to ensure federal safeguards to electronic communications and video programming by people with disabilities. Strauss has authored several landmark disability laws, including mandates for closed captioning, video description, access to communications services and devices, telecommunications relay services, hearing aid compatibility, and accessible 911 services. Prior to joining the FCC, Strauss was legal counsel for Gallaudet University's National Center for Law and Deafness, the National Association of the Deaf, and consultant for various providers of accessibility services. Throughout her career, Strauss frequently testified before Congress as an expert witness on accessibility legislation and presented at hundreds of conferences in the U.S. and across the globe. Strauss's 2006 book – A New Civil Right: Telecommunications Equality for Deaf and Hard of Hearing Americans – provides an in-depth look at forty years of telecom advocacy by Americans who are deaf and hard of hearing. A graduate of the University of Pennsylvania Law School, Strauss also holds an L.L.M from the Georgetown University Law Center and an honorary doctorate degree from Gallaudet University, the latter for her work on communications access. Among Strauss's many awards are those received from the National Consumers League, Telecommunications for the Deaf and Hard of Hearing, Inc., the National Association of the Deaf, the D.C. Mayor's Office, and the Alliance for Public Technology.
More information: Consumer and Governmental Affairs Bureau at the FCC
Howard A. Rosenblum

Howard A. Rosenblum is the Chief Executive Officer of the National Association of the Deaf (NAD). In this capacity, he oversees the operations of the NAD to carry out its mission of preserving, protecting and promoting the civil, human and linguistic rights of deaf and hard of hearing people in the United States. He also serves as the Legal Director overseeing the staff lawyers as well as policy advocacy and litigation work within the NAD Law and Advocacy Center. Mr. Rosenblum has twenty-six years of experience as a disability rights attorney including: seven years overseeing and directing the NAD Law and Advocacy Center; nine years as a Senior Attorney at Equip for Equality, a nonprofit organization designated as Illinois' Protection and Advocacy entity; and ten years before that with a private law firm. His legal practice has been in the areas of disability rights and special education. He is the primary author of the American Bar Association Guidelines on Court Access for Deaf and Hard of Hearing People and the sixth edition of the NAD Legal Rights: Guide for Deaf and Hard of Hearing People. He has provided numerous workshops nationally and internationally on the Americans with Disability Act, the Rehabilitation Act of 1973, and the Individuals with Disabilities Education Act. He currently serves as the legal advisor to the World Federation of the Deaf. In 2010, he was appointed by President Obama to serve on the U.S. Access Board and was reappointed in 2014. Mr. Rosenblum received his law degree from IIT Chicago-Kent College of Law (1992), and his Bachelor of Science degree in Computer Engineering from the University of Arizona (1988).
More information: Howard Rosenblum
Debra Ruh

Debra Ruh is a Global Disability Inclusion Strategist, Market Influencer, internationally recognized keynote speaker, published author, branding expert, successful entrepreneur, and mother of the daughter with Down syndrome. She consults with Multi-National Corporations and United Nations. Debra is now an internationally renowned expert on Disability inclusion and accessibility for governments and corporations.
More information: Debra Ruh
Jared Smith

Jared Smith is the Associate Director of WebAIM. He is a highly demanded presenter and trainer and has provided web accessibility training to thousands of developers throughout the world. He brings a wealth of knowledge and experience that is used to help others create and maintain highly accessible web content.
More information: Jared Smith
Joshua A. Stein
Joshua A. Stein is a Member of Epstein Becker & Green, P.C., working in the Employment, Labor & Workforce Management practice and co-chairs the firm's ADA and Public Accommodations Group, in the New York office of the Firm. Mr. Stein's practice focuses on advising businesses on compliance with all aspects of the Americans with Disabilities Act ("ADA"), including the ADA Amendments Act of 2008, the 2010 ADA Standards for Accessible Design, and Sections 504 and 508 of the Rehabilitation Act of 1973 ("Rehabilitation Act"), as well as the Family and Medical Leave Act ("FMLA"). He represents clients from numerous industries, including sports and entertainment, retail, cruise line, hospitality and lodging, financial services, publishing, media, and health care. In addition, Mr. Stein has written about, spoken on, and conducted training on issues pertaining to the ADA, FMLA, Rehabilitation Act, disability discrimination, the accommodation process, access to public accommodations, and best practices. He was recommended by The Legal 500 United States, in the areas of Workplace and Employment Counseling (2016 to 2018) and Labor and Employment Disputes (Including Collective Actions): Defense (2018)
More information: Joshua Stein
Minh N. Vu

Minh Vu is a partner in the firm's Washington, D.C. office and the leader of the firm's ADA Title III Specialty Practice Team. Ms. Vu's national practice focuses exclusively on the legal obligations of places of public accommodation, recipients of federal assistance, government contractors, and housing providers to individuals with disabilities under Title III of the American with Disabilities Act (ADA), Section 504 of the Rehabilitation Act, the Fair Housing Act (FHA), and various state non-discrimination statutes. A litigator by training, Ms. Vu served as Counselor to the Assistant Attorney General for Civil Rights at the Department of Justice where she oversaw the enforcement of the ADA before returning to private practice in 2004. Ms. Vu is a recognized thought leader, counselor, and litigator on ADA Title III issues and has defended hundreds of website accessibility claims. She has also represented clients such as Hilton Worldwide, Wells Fargo Bank, Peapod, and edX in precedent-setting DOJ investigations involving website accessibility. Ms. Vu also is the editor of and a primary contributor to Seyfarth's ADA Title III News & Insights blog. She has been quoted as a subject matter expert in many publications such as the Wall Street Journal, CNN, and The Economist, and recently appeared on Fox Business to speak about the surge in website accessibility lawsuits.
More information: Minh N. Vu