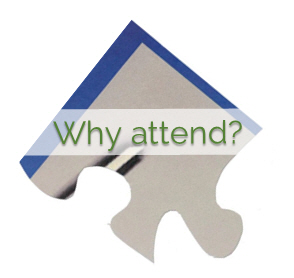 Why should I attend the Digital Accessibility Legal Summit in 2020?
Unique content unavailable elsewhere
This event marks the first time that experts from the accessibility and legal fields have been brought together specifically to discuss and present on digital accessibility. This unique lineup brings together experts from both the plaintiff and defendant side of the legal landscape. No other conference event is providing comparable content on this hot-topic issue.
Best practices compiled together
What should you do to respond to legal issues? Finding good advice can feel like a daunting task. This event brings together the collected advice of experts into one cohesive day of presentations, providing you with guidance and resources that you can use in your organizational accessibility program.
Networking
Meet fellow practitioners, and make new connections. The networking lunch event will be organized by topic, allowing you to find the right sources of collaboration and help for your business. Set yourself up for follow-up meetings that help you meet your organization's goals.
Handling risk: a new and unique training opportunity
The optional one day course, "Organizational Risk Assessments and Risk Mitigation Tools", addresses a primary need in large organizations today. Effectively responding to legal inquiries requires effective preparation and prioritization with risk ranking. Learn what others have done to create successful programs, along with tools and techniques that you can put into practice.
We Share!
Our speakers are the sharing type. Check out the additional resources shared by our speakers.